DOWNLOAD THE OFFICIAL DC BIKE MAP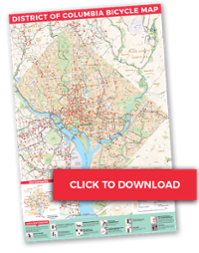 Check out the new and improved 2017 DC Bike Map, complete with:
the latest Capital Bikeshare station locations

all DC bike facilities, including lanes, trails, cycletracks and sharrows

A favorite for seasoned and new cyclists alike, our map makes each bike outing easy by connecting the entire bike network and showing which roads are the safest. We even provide information about our favorite bike retailers in the area!


Download your FREE map today!